Making learning accessible to all
The WiDOX 3.1 and MiLTE solutions were inspired from Advintive's desire to bring learning opportunities to those living in parts of the world without access to regular schooling. In the early days, Advintive was instrumental in bringing distance education to remote, emerging, and underserved communities. It was then that the team discovered the lack of communications connectivity was one of the primary challenges. Advintive solutions solve this problem efficiently and cost effectively.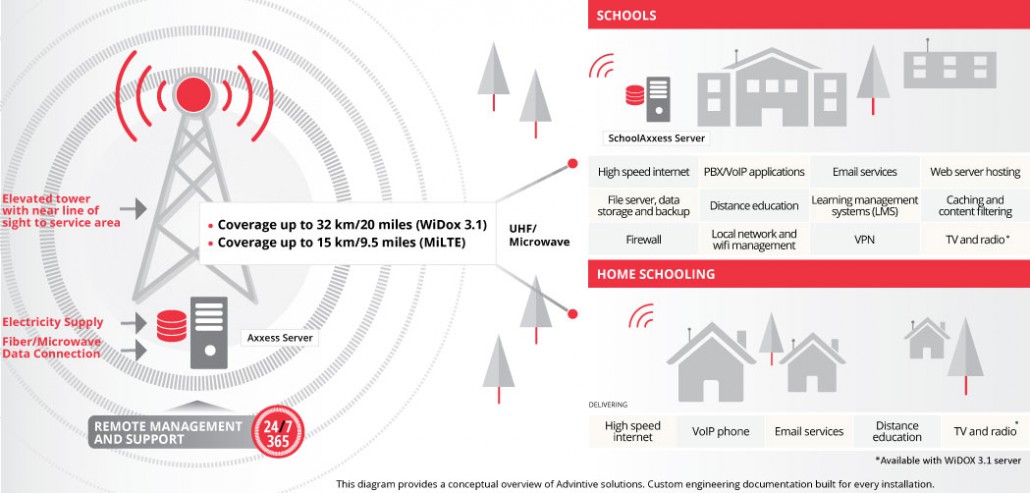 Access to modern-day communication services makes learning possible
With WiDOX 3.1 or MiLTE solutions, distance learners can connect successfully, using high speed internet, phone service, and TV and radio*, and access a wide variety of learning programs.
Distance learning programs
In addition to providing the wireless network and communication services to distance learners, Advintive also offers distance learning programs.
* TV and radio are available with WiDOX 3.1.