Mr. Karim Lakhani visited Uganda again in August 2017 – over 10 years after Advanced Interactive Canada Inc donated SchoolWeb servers to schools in Uganda.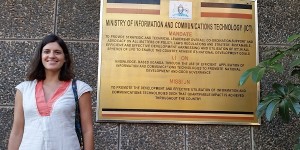 Karim Lakhani and his partner Caroline Leclerc from Seva Communication Holdings Inc. attended meetings at Ministry of Information and Communications Technology of Uganda.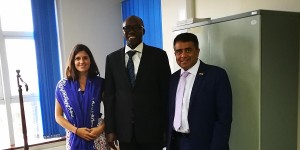 Advintive learned what are the current needs of Uganda regarding Information Technology.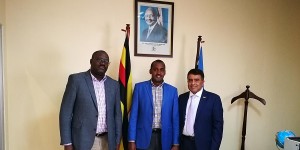 Mr. Bagiire Vincent Waiswa, Permanent Secretary, Ministry of ICT and National Guidance and Hon. Tumwebaze Kagyigyi Frank, Minister of ICT and National Guidance with Karim Lakhani (Advintive)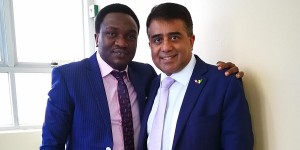 Advintive team met with heads of communication technology companies in Uganda.
Brenden Kachenje, COO of Smart Let's Talk, Uganda and Karim Lakhani (Advintive, Canada)