Karim Lakhani, BASc, P Eng
Chief Executive Officer, Advintive
Karim Lakhani is an innovator and leader in the area of information and communications technology, and widely recognized as an expert in global remote connectivity. Karim's passion to develop revolutionary new and patentable technologies to close the digital divide drove him to found Advintive (formerly Advanced Interactive), a company he helms as CEO. Advintive brings digital connectivity to emerging and underserved communities across the world through forward-thinking communications, using wireless spectrum frequencies.
Educated as an electrical engineer (BASc, P Eng, UBC 1980), Karim has been involved in the design, development and leadership of emerging technology companies in the areas of data acquisition, multimedia archival and retrieval, interactive training systems, and electronic commerce. He has developed solutions for US Senate and for high profile clients such as McDonnell-Douglas, Raytheon, Bell Labs, and others. Sharing his insight and ingenuity with governments, Karim has participated in a trade mission with the Canadian Prime Minster and Provincial Premiers to parts of Asia, and presented solutions to the US Federal Communications Commission.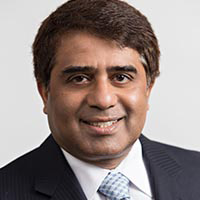 Greg Waite
President, Advintive
Greg Waite is an inventor, a catalyst for innovation, and a strategic thinker who extracts value from game-changing inventions. His desire to impact the world through technology in a meaningful and positive way for both people and the planet is evident in his 34 years of business leadership and experience.
In his current role as President of Advintive, Greg brings his expertise in innovation, intellectual property, and invention monetization to seek out market opportunities for Advintive's technology. A task he furthers in his role as CEO of InventionShare, a company that works with Advintive and other technology inventor companies to facilitate market penetration and success. Greg's initial experience in intellectual property was to re-engineer Canada's then largest IP management firm, CPDL, for patents, trademarks, and invention license agreements. He created one of the first fully automated software systems (still in use today), redefined business process, and created best practices for technology transfer and commercialization.
With a strong hybrid IP and IT background based on business process and information management with over 100 company engagements, coupled with his inventive and entrepreneurial traits, Greg has made a significant contribution to advanced technology organizations and start-ups.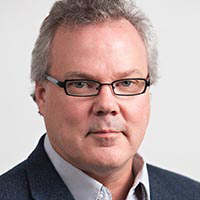 Harry Davis, BSc, P Eng
VP Research and Development, Advintive
Harry Davis is a technology entrepreneur and executive with an impressive career track record spanning over 50 years. He has made extensive contributions to the broadcast, cable television, telecommunications, and proprietary software industries, bringing technical knowledge, commercial leadership and corporate governance expertise.
Harry has an aptitude and a passion for nurturing the growth of startup ventures and establishing profitability and stability within these organizations. He has worked with major universities, helmed small to large business organizations, and ran his own successful engineering and business consulting firm. Harry now heads research and development for Advintive (formerly Advanced Interactive). Advintive brings digital connectivity to emerging and underserved communities across the world through forward-thinking communications, using wireless spectrum frequencies.
Harry serves on the Board of Directors of two private companies and is a member of several technical societies.  He was honored with an Award of Merit from the Canadian Consulting Engineers, and a Certificate of Merit from the Corporate-Higher Education Forum.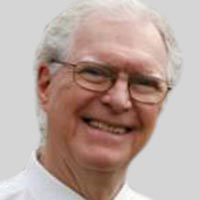 Zuzana Krizkova, MSc
Senior Systems Analyst
Zuzana Krizkova is an experienced computer systems analyst with a background in mathematics, programming in multiple languages, and working with Windows and Linux systems. She brings her deep knowledge of network architecture, design and configuration to her role as Senior Systems Analyst with Advintive (formerly called Advanced Interactive), helping to further the company's mandate to bring modern-day communications services to remote, rural, and emerging communities.
A veteran of the company, Zuzana is an instrumental asset to the design and configuration of Advintive's wireless technology, as well as to customers in the field, helping to resolve technical issues. Her intuition, based on her broad knowledge of Advintive's systems, analytical and abstract thinking, and passion for working with numbers and statistics allows her to troubleshoot and maintain the system expeditiously and monitor and analyze data to improve wireless connectivity of Advintive clients.
Zuzana holds a Master Degree in Numerical and Computational Mathematics (1988 Comenius University, Slovakia). After University, Zuzana taught informatics and mathematics at Matej Bell University in Slovakia, where she co-authored a textbook on Windows 2000.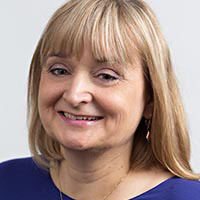 Steven Chu, BASc
Engineer
Steven Chu is known for being a proficient electrical engineer, adept at solving problems. Steven studied at UBC (2010 Bachelors of Applied Science, Electrical Engineering) where he designed, built, and tested electrical systems in development.
Steven dedicates his expertise to Advintive in the capacity of electrical engineer, supporting the advancement of its UHF technology. Advintive provides digital connectivity to emerging and underserved communities across the world through forward-thinking communications, using wireless spectrum frequencies.  A team player and a hard worker, Steven has a passion for gaining new knowledge and making new discoveries.